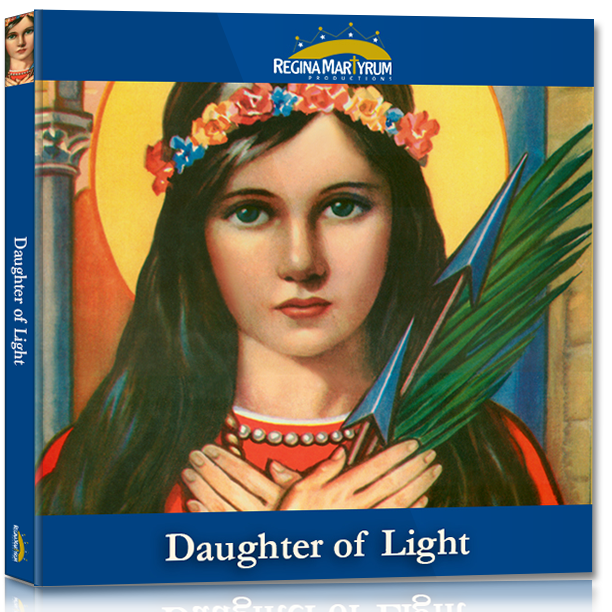 St. Philomena - Daughter of Light
Story of St. Philomena
St. Philomena, virgin and martyr, was a young Roman girl, virtuous and wise beyond her years; moreover, she was brave and heroic.
Having vowed herself to Christ, she declined the marriage proposal of the despot Diocletian, the wicked emperor of Rome. He punished her with imprisonment and torture, yet miracle after miracle occurred and she defied death itself with her trust in God. As her final hour finally arrived, she valiantly suffered death for Our Lord and the Catholic Faith. She is the patron saint of infants, babies, youth, and lost causes.
Saint Philomena Feast Day
Her feast day is August 11th – and her birthday is celebrated according to tradition on January 10th. 

Listen to a sample of the story here...
Others Also Listened to...