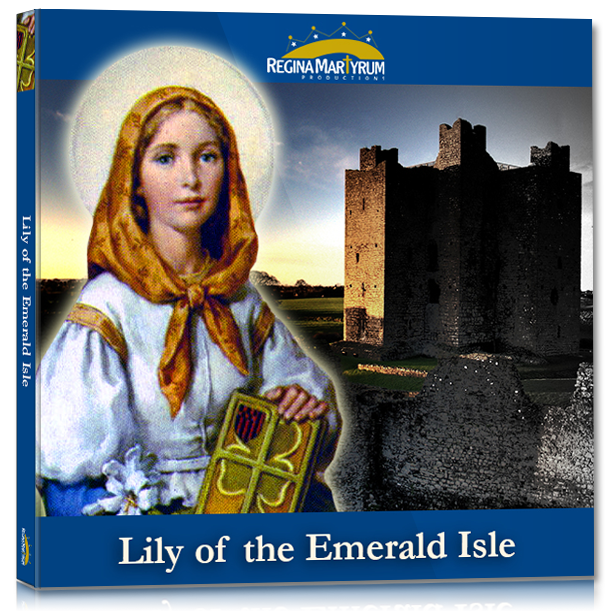 St. Dymphna - Lily of the Emerald Isle
Story written by:  Regina Persian


St. Dymphna was a princess born in Ireland in the 7th century. Her father, a petty king of Oriel, was pagan, but her mother was a devout Christian. When Dymphna was around 14 years old, she consecrated herself to Christ, taking a vow of chastity. Shortly thereafter, her mother died.
Damon had loved his wife deeply, and in the aftermath of her death his mental health sharply deteriorated. The king's evil counsellors pressed him to remarry and suggested that he marry his daughter, because of the strong resemblance she bore to her mother. Damon, having gone mad, agreed to the idea and thereafter was fixed on marrying Dymphna. When Dymphna learned of her father's intentions, she must secretly flee the kingdom! 
Listen to the courageous tale of St. Dymphna who struggles against her own father to save her life, but more importantly her soul! A story about the power of putting one's trust in God even when all hope seems lost and how God always brings a greater good out of every evil.
Please note the subject matter of this story can tend to a mature theme. 
Others Also Listened to...