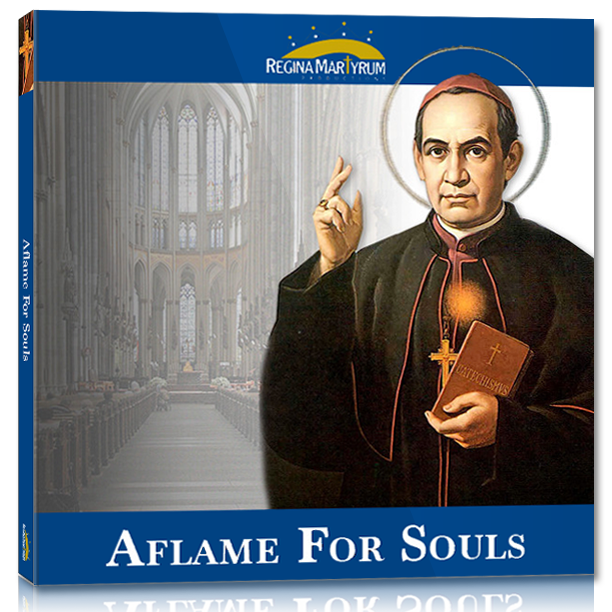 St. Anthony Mary Claret - Aflame for Souls
"Forever, forever, forever!" These are the words that changed the life of this 19th century missionary, archbishop and confessor of Queen Isabella II of Spain. In this epic and historical tale, bombs explode, earthquakes shake, miracles recur and would-be assassins repent of their intentions...and Claret is yet the same: Servant of Jesus Christ and ever aflame for souls!


"St. 
Anthony Mary Claret was a renowned apostle — one to be compared to no lesser figure than Saint Francis Xavier. Too, he was a miracle worker whose prodigious cures would rival the marvels of Saint Anthony of Padua...
What is more, as was told him by Our Lady, he was to be the Saint Dominic of the latter times spreading devotion to the Holy Rosary.
" [http://catholicism.org]


"
The life of Blessed Anthony was interwoven with persecutions, intrigues, and threats.  The world laid snares of death in his path, and God frustrated them from Heaven's heights.  This is the historical truth.  Fourteen attempts, like fourteen crowns that impiety placed at the feet of Father Claret were made on his life; poisonings, incendiaries, assaults, knife and dagger thrusts; in the house, on the streets, in fields, but above all in the church and the confessional.  Defeat was always the result: the poisons were ineffective, the knife thrusts deviated, the daggers discovered." [https://olrl.org] 
Others Also Listened to...