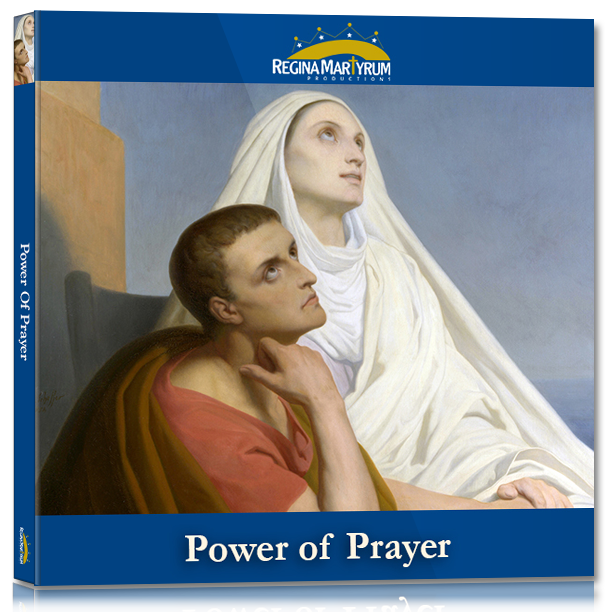 St. Monica & St. Augustine - The Power of Prayer
St. Monica & St. Augustine
The Power of Prayer - 1 hour and 8 minutes
The uplifting story of St. Monica and her son St. Augustine. From Tagaste to Carthage to Rome and on to Milan, Monica prayed for her wayward son and shed many tears for him. In the end, her selfless sacrifices and Christian example won for us all one of the great Doctors of the Church. Twenty-three scenes and eighteen characters, along with a superb soundtrack, bring this work vividly to life; furthermore, it teaches us, in a dramatic way, the true power of prayer.
St. Augustine is the patron saint of brewers, sore eyes, printers, and theologians. After being canonized, he was recognized as a Doctor of the Church by Pope Boniface VIII in 1298. His feast day is held on August 28th. St. Monica, also known as Monica of Hippo, is the patron saint of wives and mothers. Her feast day is May 4th and also August 27th.
This feature-length drama unfolds with a full cast of characters, realistic sound effects, and musical score! Learn how to download our stories here.
Others Also Listened to...